I sometimes make projects exploring issues of identity, displacement & belonging.
"Portrait Baul" is a an audio / visual research into the current state of Baul music, and an examination of the significance of their music.
To bring Fakir Lalon Shah's poetry to new audience and dramatise the way Baul's turn up in villages unannounced in Bengal we created a large scale site specific triptych video installation inside The Barbican - 3x 21k video projection.  
Just three of these songs formed the basis of Portrait of Baul installation inside The Barbican Centre presenting male / female & disabled Baul.
​​​​​​​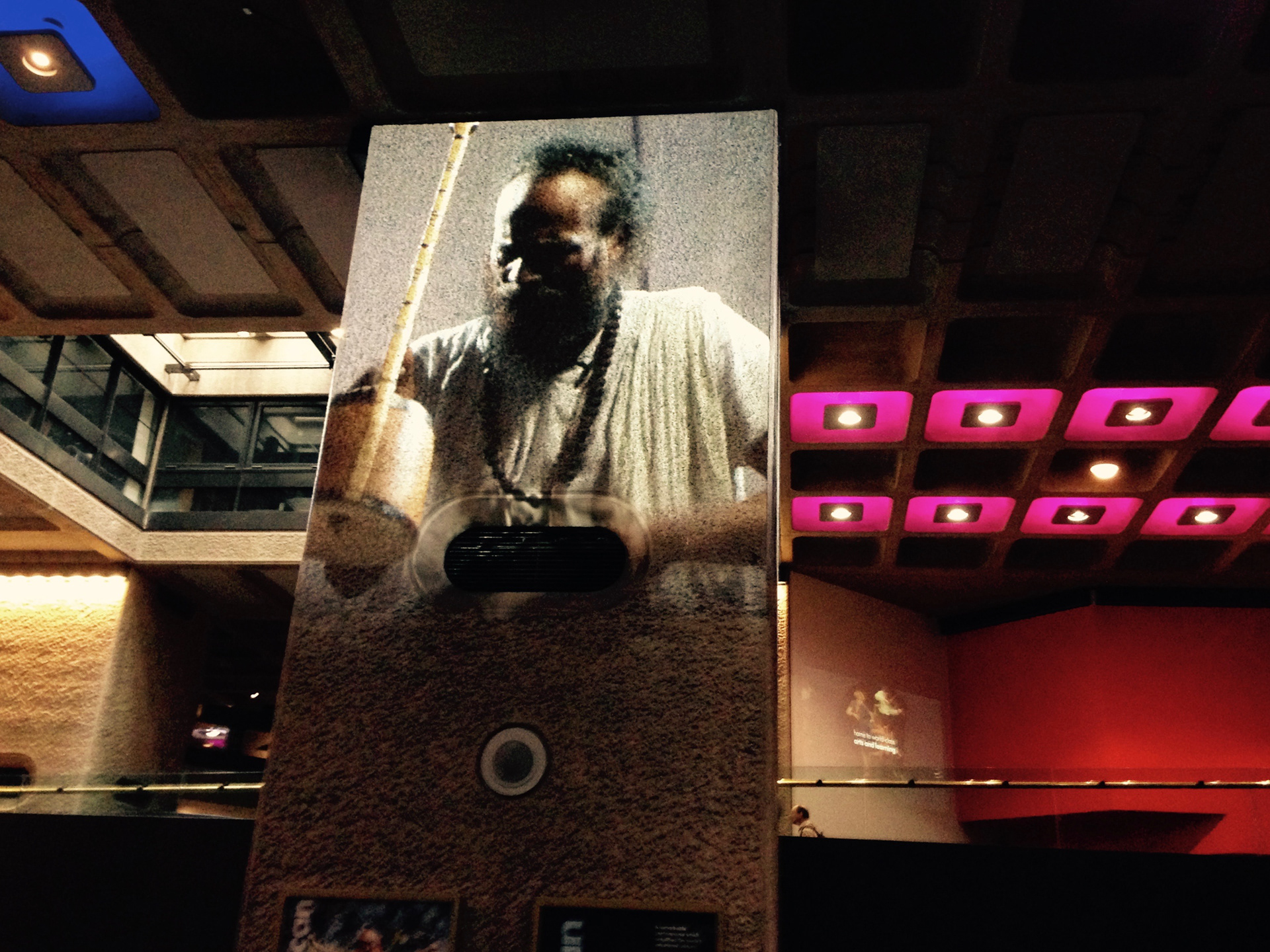 Portrait of Baul installation transformed a central column inside The Barbican Centre into a glowing pillar of light and sound, the Baul's emerged from the concrete surface to sing Lalon songs, before dissolving once again into the architecture of The Barbican Centre. 
​​​​​​​
Visitors encountered Portrait of Baul project as they traversed The Barbican Centre catching glimpses of their performances from walkways and stairs.​​​​​​​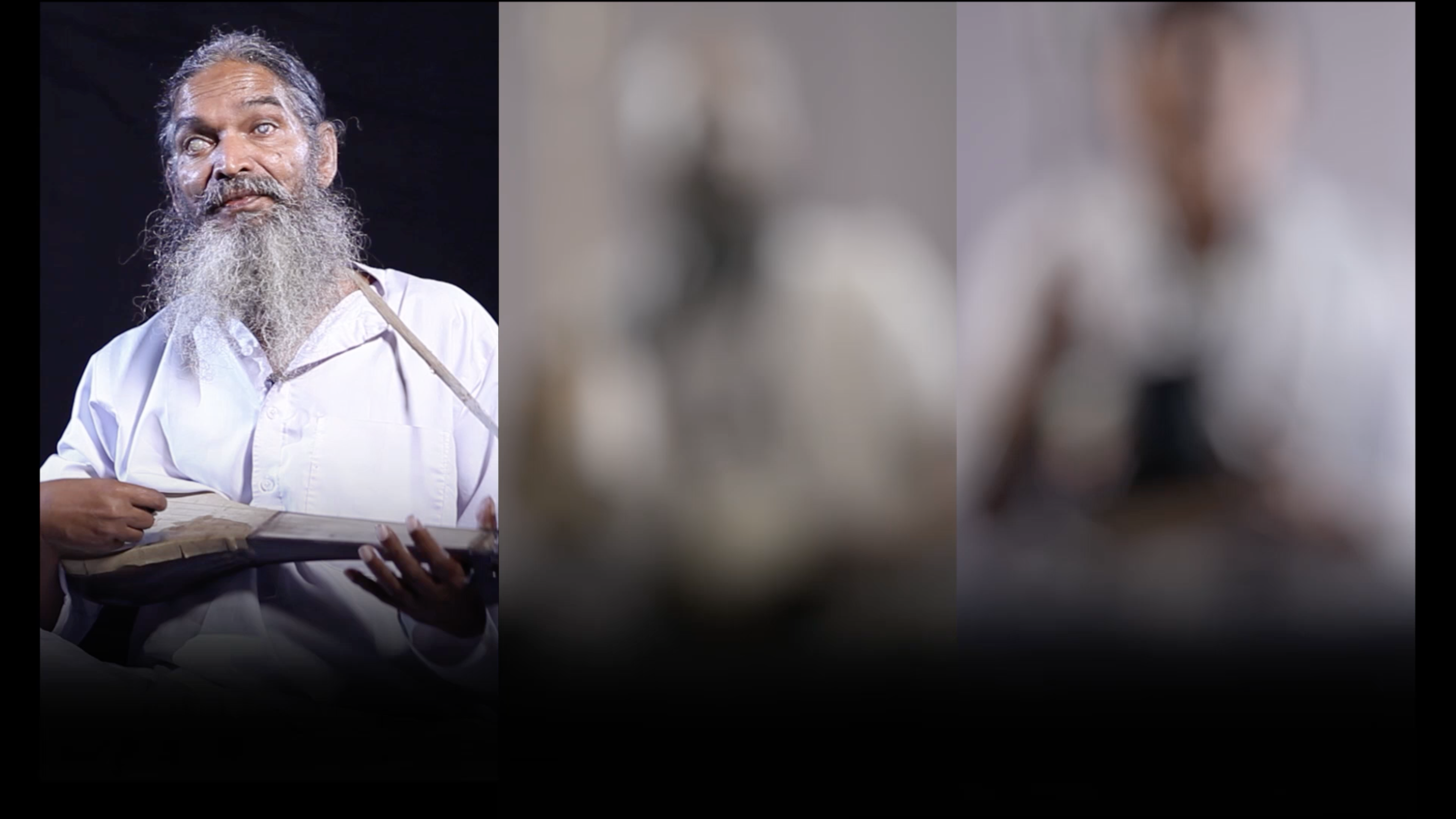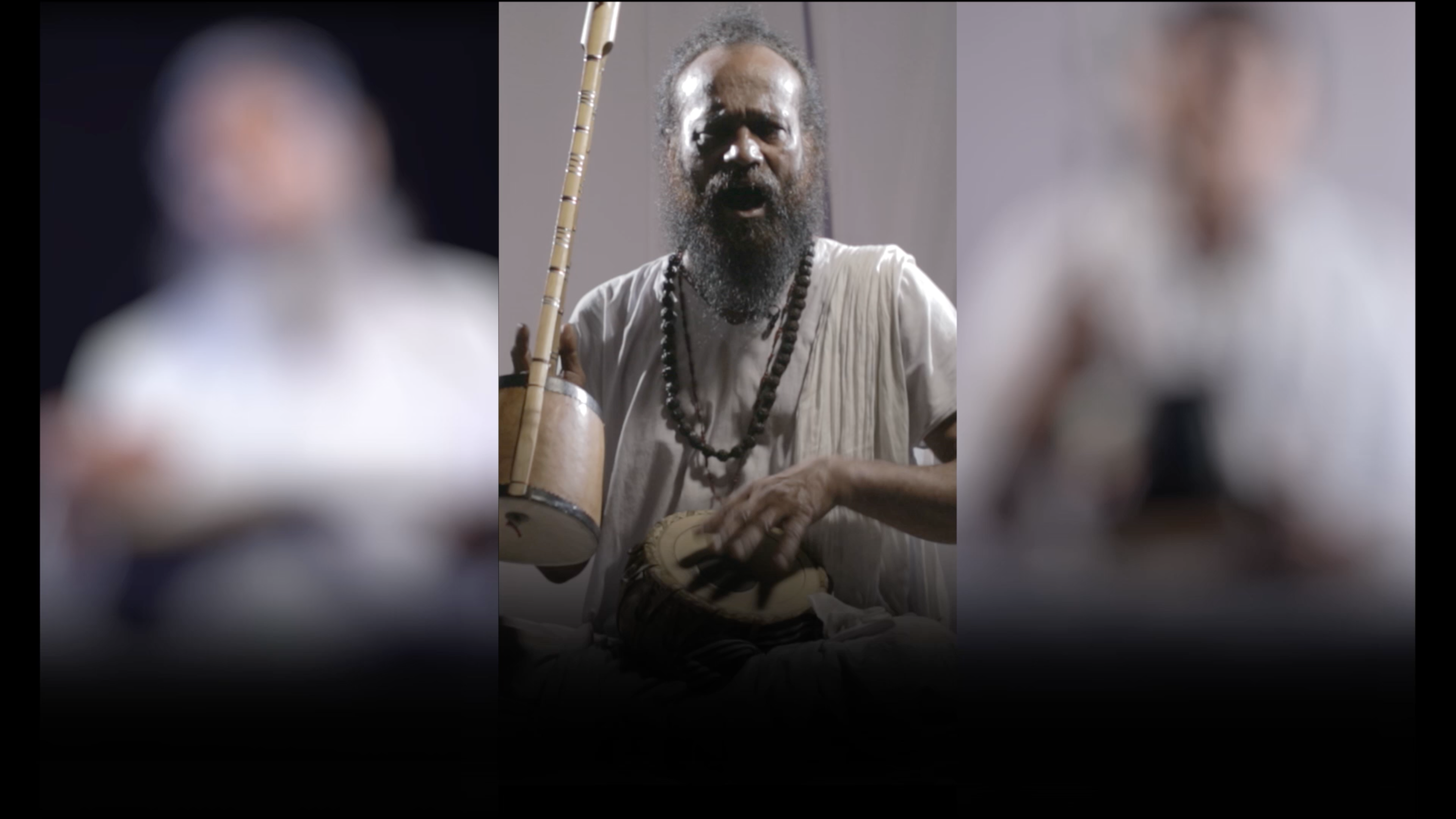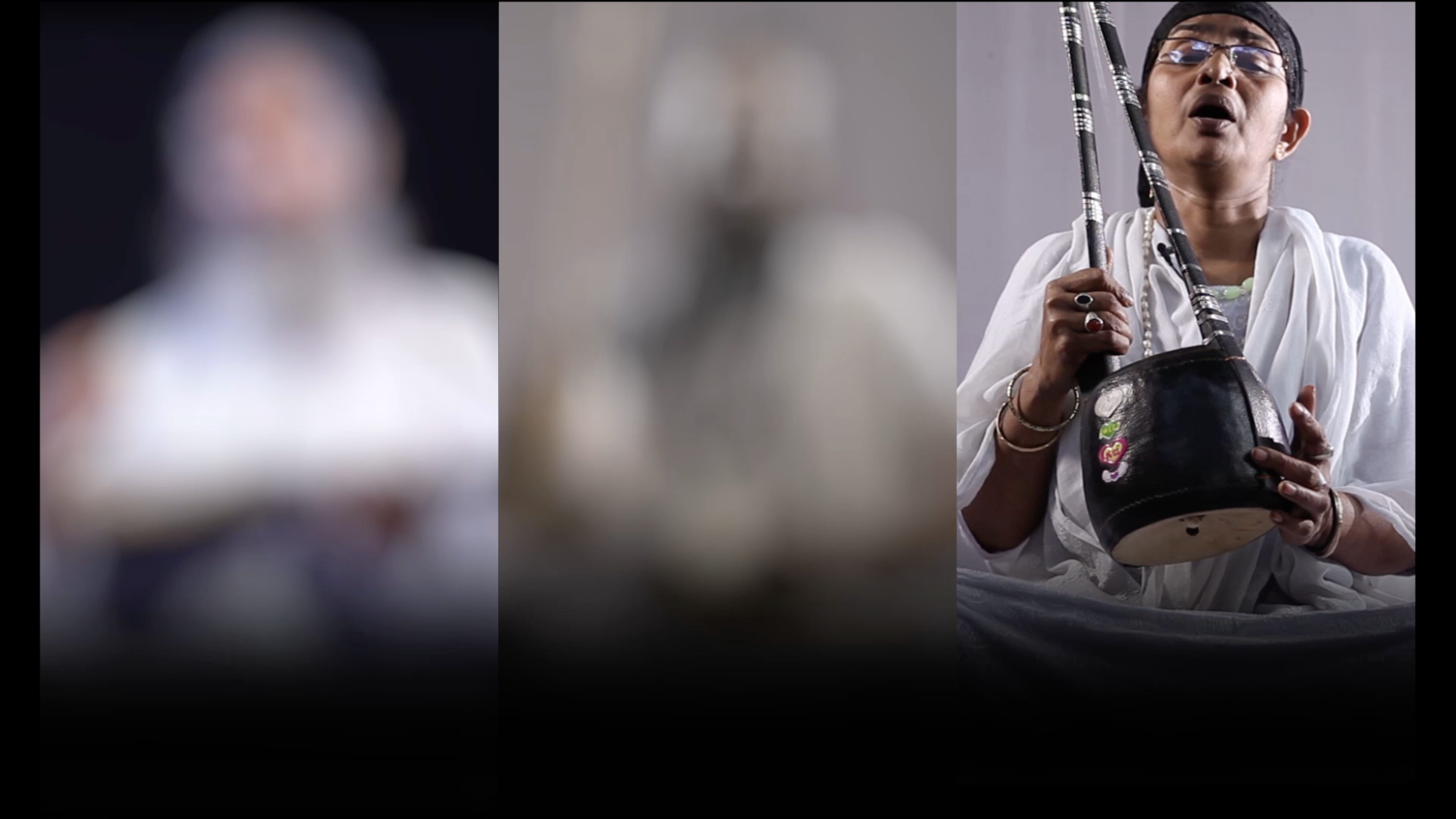 In search of my own Bangla identity for over ten years I felt compelled to explore, record & collect Lalon poetry, Baul performances to make sure this tradition and philosophy of Fakir Lalon Shah does not fade away but remains accessible to enrich future generations. I have now collected over 300 songs. 
Fakir Lalon Shah,(1772 – 17 October 1890) was a Bengali Baul mystic, poet, social reformer and thinker. In his lifetime Lalon rejected all distinctions of caste and creed.

Baul's are a spiritual sect of travelling minstrels who wander through Bengal from village to village, performing songs in exchange for hospitality or small rewards. Despite the transient nature of Baul performances, the extraordinary qualities of their music and Lalon's poetry leave lasting memories with those who hear them – people of Bengla origins now living far far away find them strongly evocative of 'home' where once they were inextricably part of the fabric of life.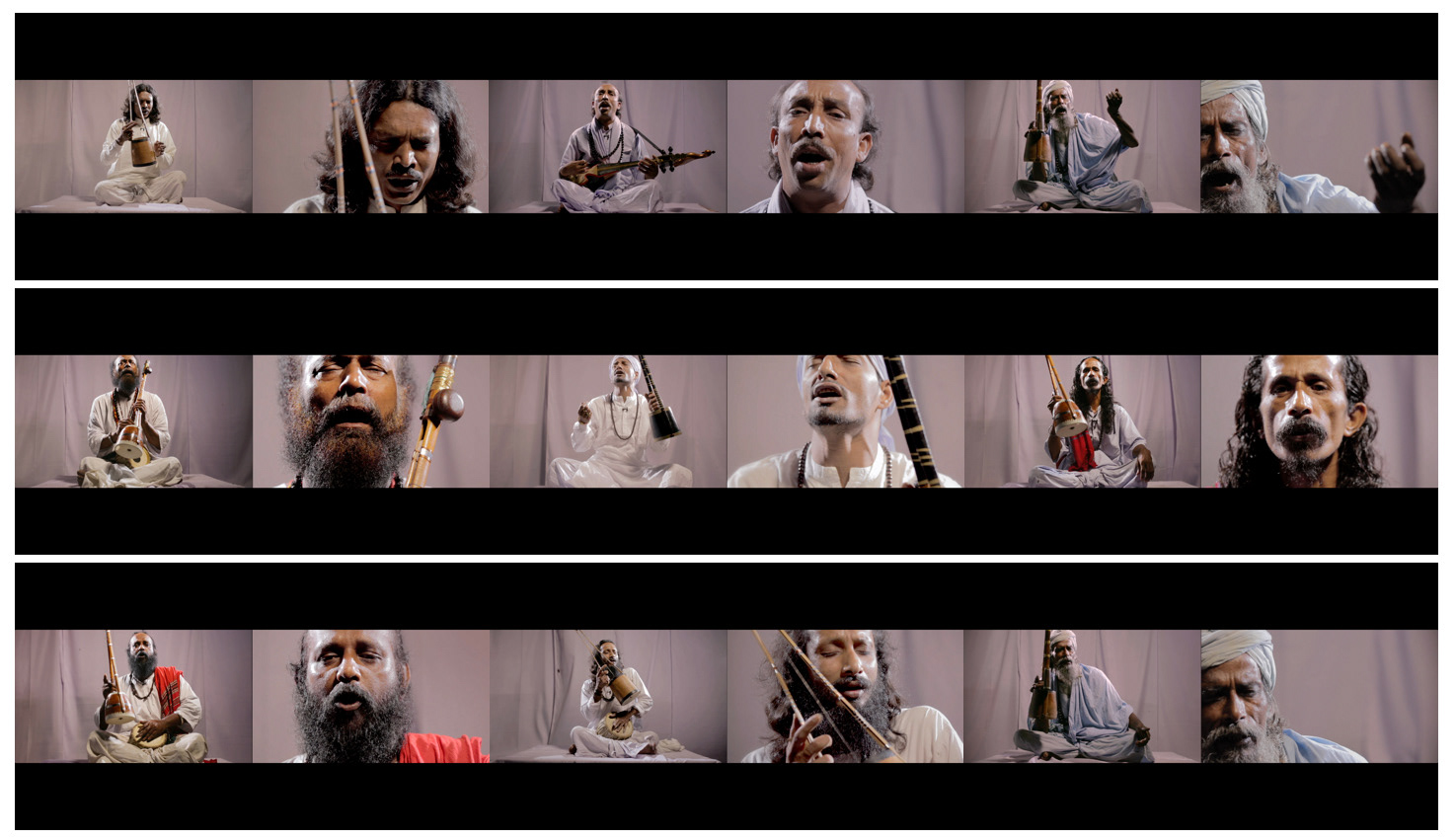 The cultural scholar of Bangladesh, Dr. Anwarul Karim, asserts – in discussing the Baul tradition, that 

'Art is a part of life,

and cannot be separated from it'.
​​​​​​​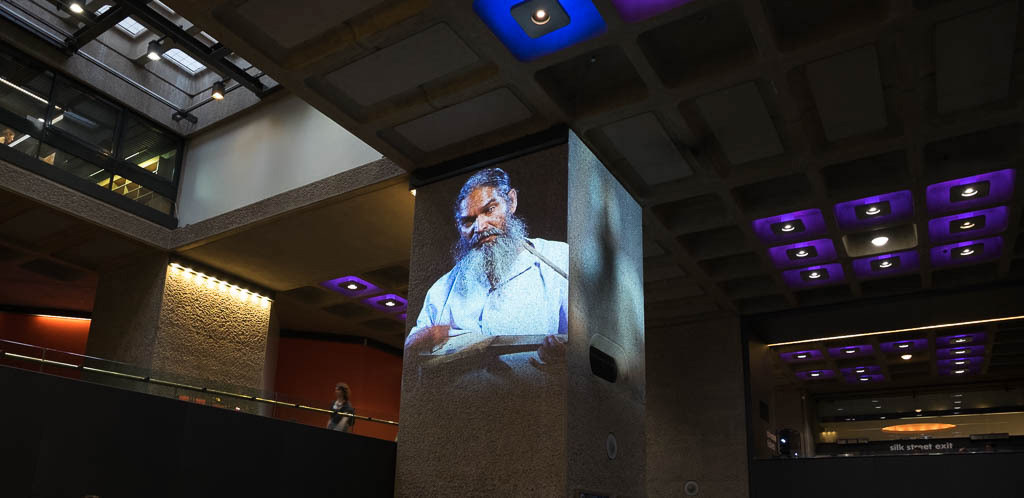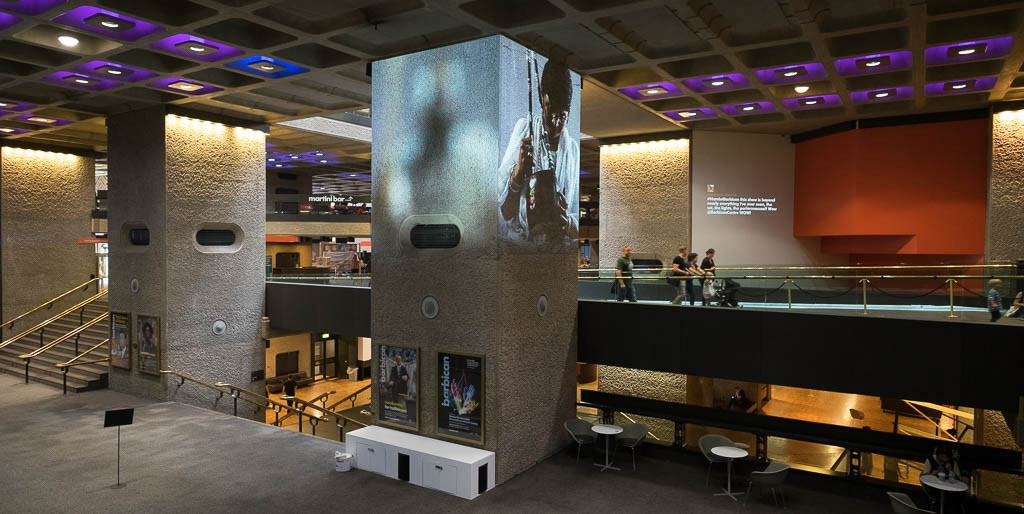 Introduction by Prof.ssa Francesca Bottacin
About Enamul Hoque. Michael Palin . Vilhem Hammershøi . Jan Vermeer: issues of duplication.​​​​​​​
Now, wherever you go, you charm the world. Will it always be so?... 
Quote: Lord Henry Wotton, The picture of Dorian Gray, 1890
Because of Hammershøi is a photographic project conceived & photographed by Enamul Hoque.

Portraits of women, inspired by Eleanor Yule's documentary film "Michael Palin and The Mystery of Hammershoi" (2005). 

The inspiration found in Hammershoi's paintings were the beauty of proportion, the minimalism of his interior style, the austerity of his anonymous silhouettes and the concentration of detail, which all amounts up to unique and strikingly beautiful body of work. It typically brings forth associations of seclusion, solitude and nostalgia to something insignificant. 
The portraits of "Because of Hammershøi" project concentrate on detail. They are a narrative of the beautiful things around us. These are portraits of contemporary women living in London, each having her profession, who agreed to model for us. They are talented and interesting personalities with dynamic lives. We simply showed them in another light; in a brief moment of concentration in the style of this particular artist. ​​​​​​​
The garments, worn by these women, belong to some of the most creative names in contemporary fashion design. The set design portrays part of our environment, where objects used have been purchased from shops or have come from private collections.

I feel that the modernity of Hammershoi's pictures has been languishing for a long time in the shadow of oblivion but today this modernity is clearly visible when projected upon familiar silhouettes, faces, objects and interior atmosphere.

The added inspiration in these portraits is the diversity of London, the people we meet every day, the material world, which surrounds us, the street markets, vintage bazaars and atmosphere of preserved tradition.

I believe that each story told finds its listeners and the minimalism and exquisiteness of Hammershoi's world, as per our interpretation, will hopefully find its audience too.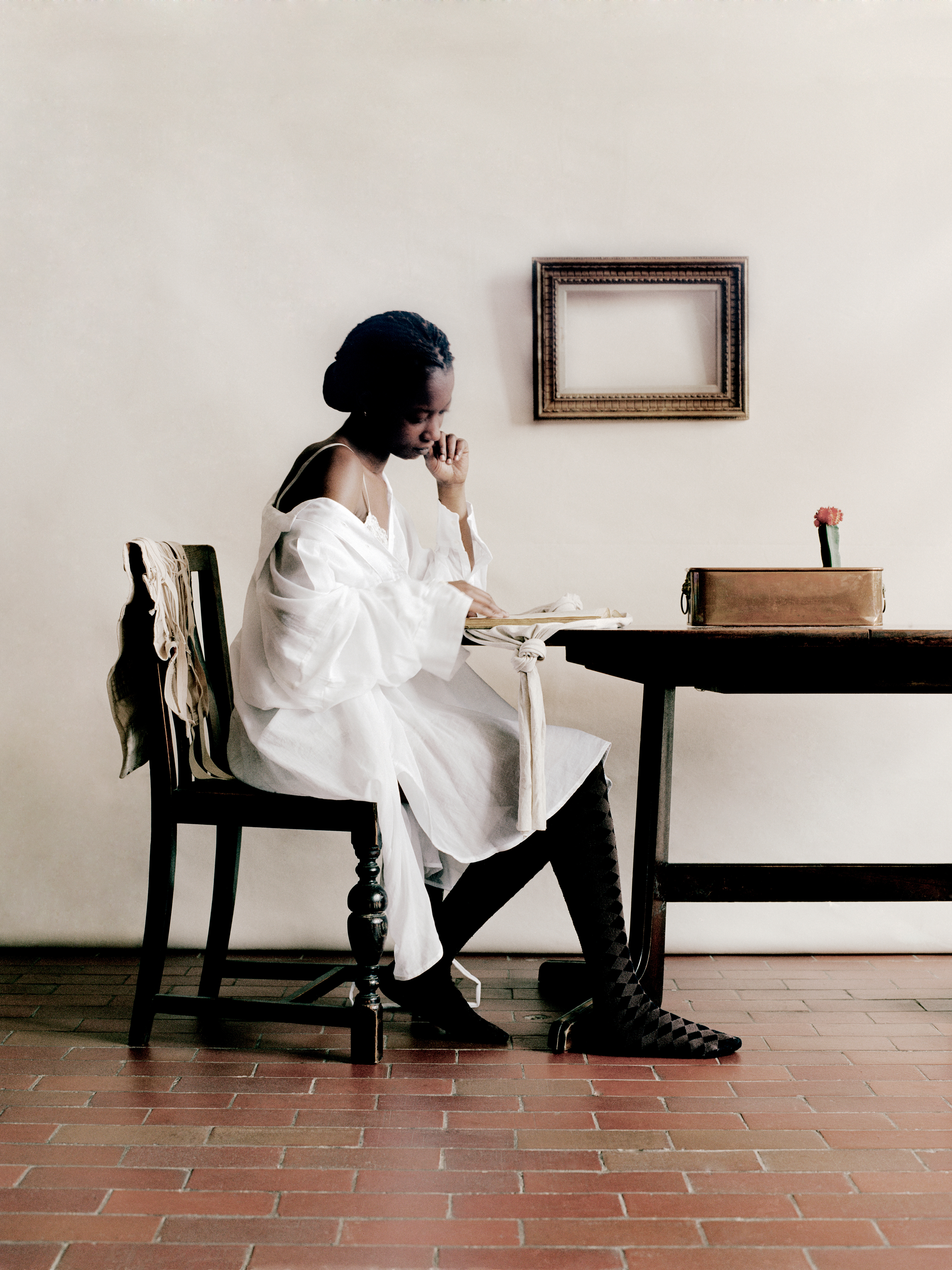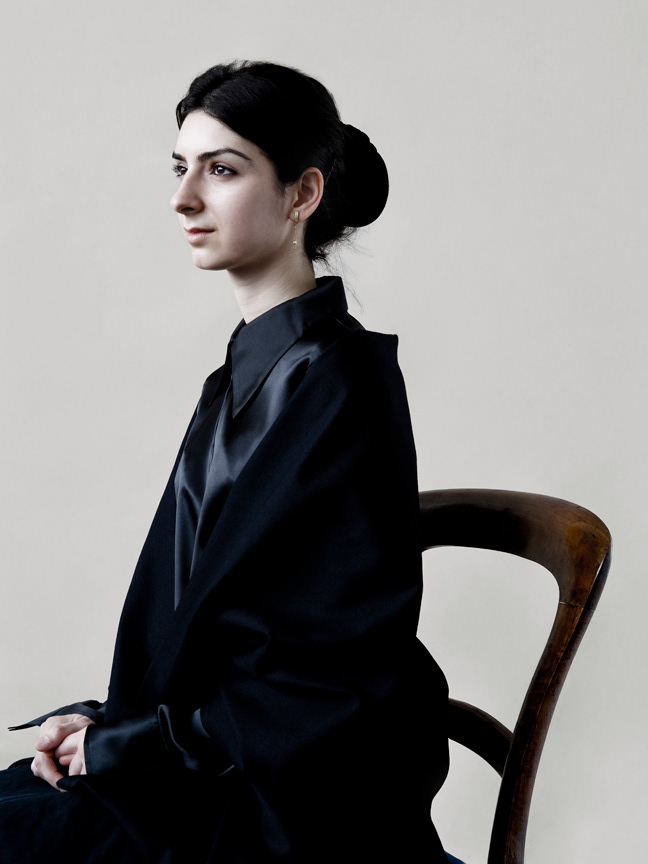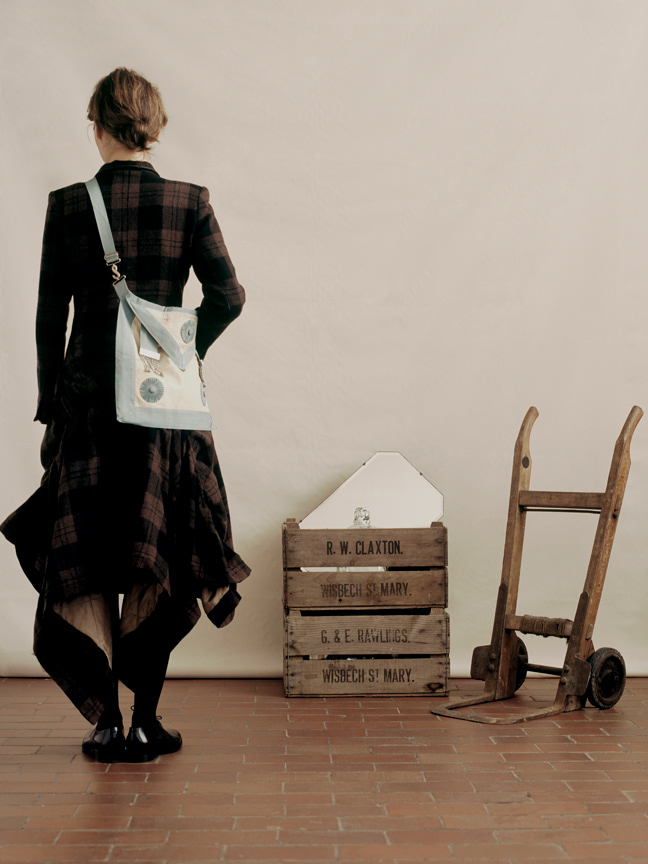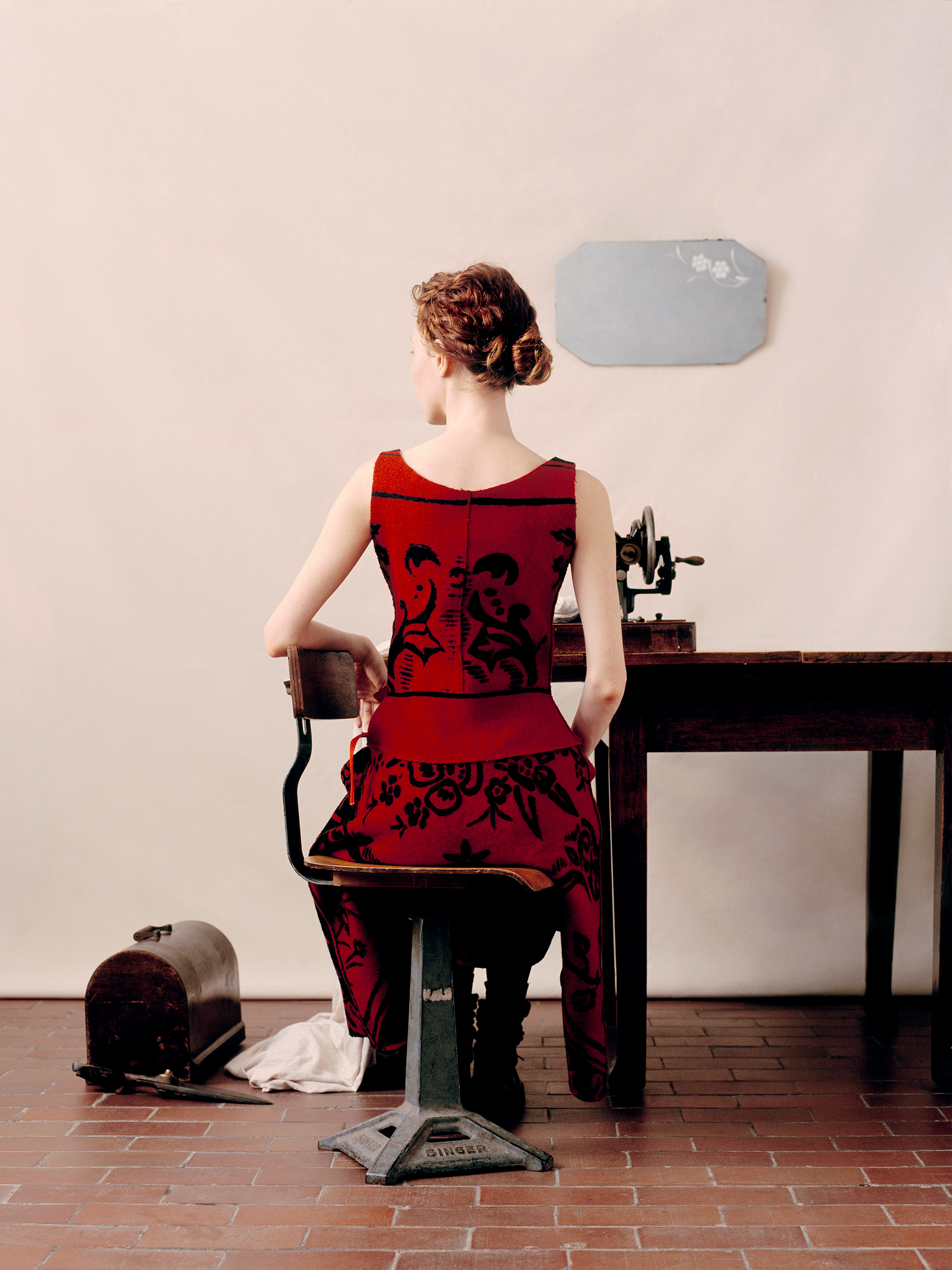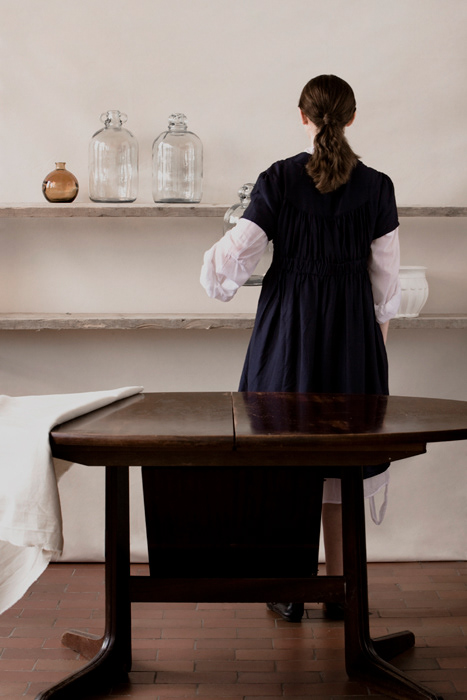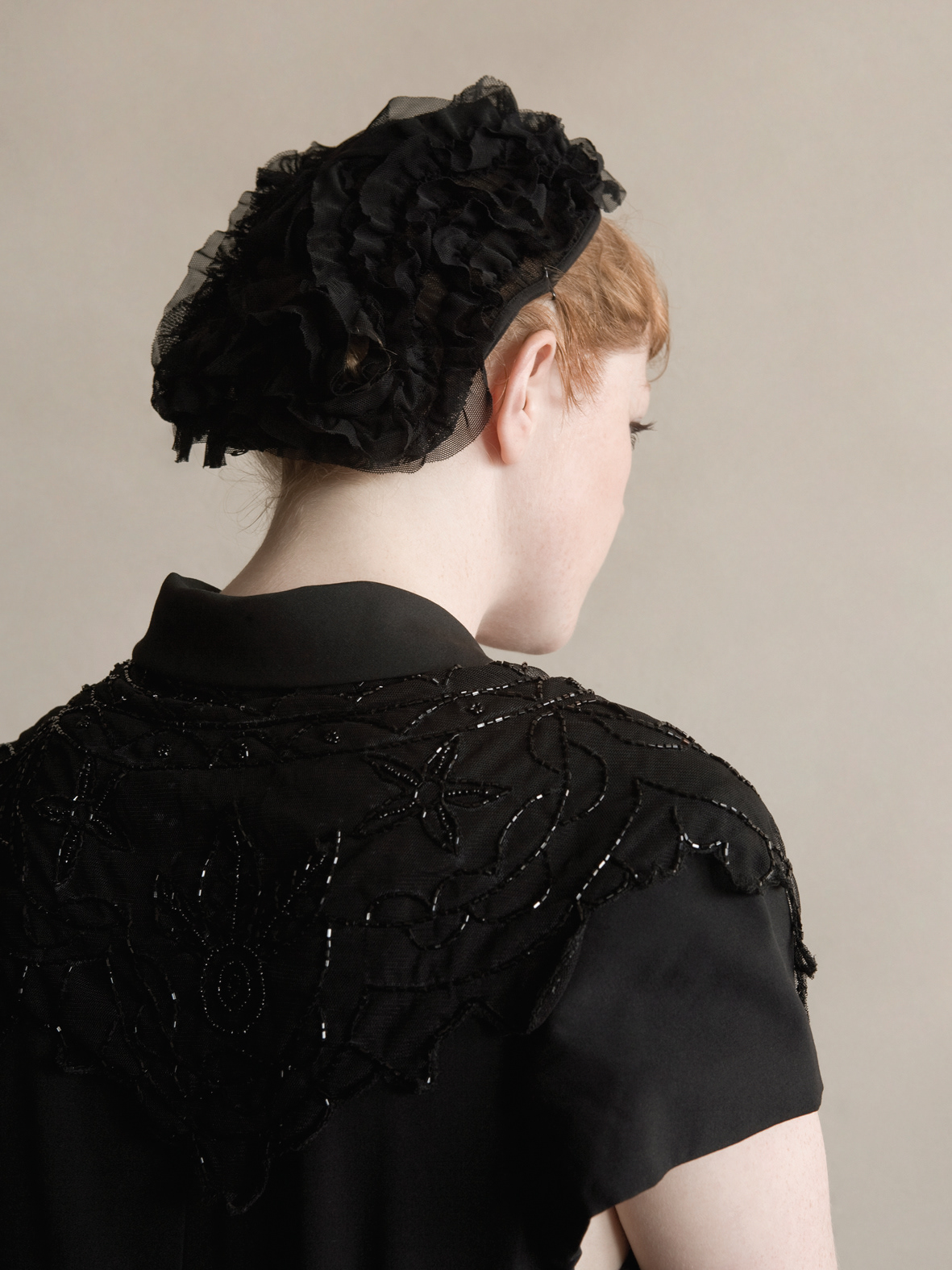 ​​​​​​​I extend our heartiest gratitude to Tij and Burhan Hassan, Jonny Mountain, Frode Hegland, also a massive thank you to our crew Marieta Tsenova (Art Direction + Styling ) Maciek Surowick , Marco Majocchi and Eugene Baxter-Cockbill (Assistants) and all our models for their help and support.
The Models Are:
Amanda Harris (English), Ana Vrancean (Romanian), Antoaneta Angelova (Bulgarian), Assia Rosica (Italian), Charlie Hawker (English), Emily Ballard (English), Ivelle Jargalyn (Mongolian), Laura Steel (English), Maria Petrova (Bulgarian), Monique Kleigunther (German), Rachel Tattersdill (English), Susan Jardine (Scottish), Tijen Hassan (Cyprian), Vaida Drungilaite (Lithuanian), Vesela Кazakova (Bulgarian), Vesselina Vandova (Bulgarian), Vibeke Luther (Norwegian), Victoire Sawadogo (French), Yalda Keshavarzi (Iranian)

The photo sessions have been made with garments of:
Agnes B, Ben Sherman, Comme des Garcons, Cos, Garden Paris, Jean Paul Gaultier Classic, H&M, Katarzyna Szczotarska, Martin Margiela, Max Mara, Stella McCartney, SimplyVera Vera Wang, Polo Ralph Lauren, Veronique Branquino, Yohji Yamamoto
Limited Edition  Prints ​​​​​​​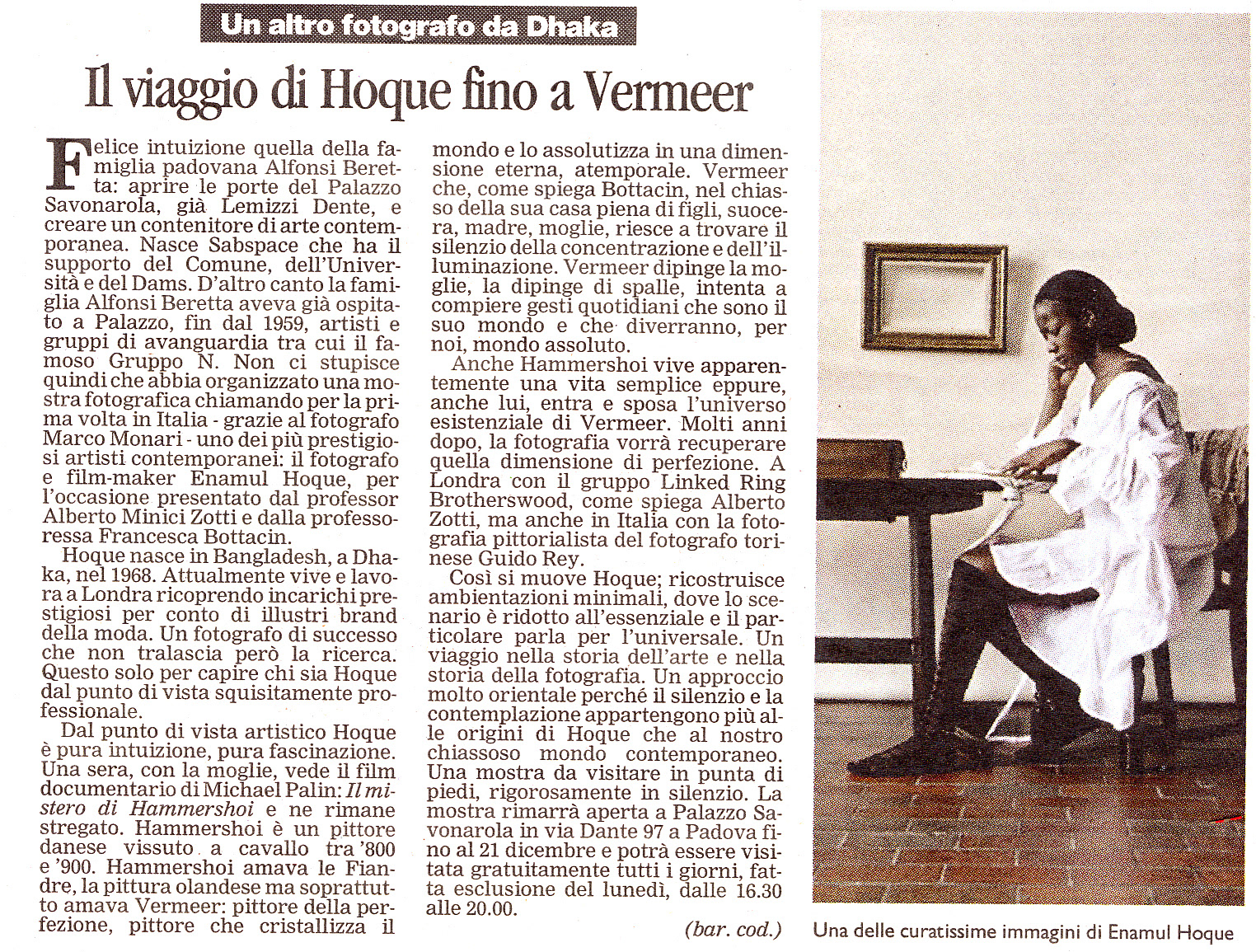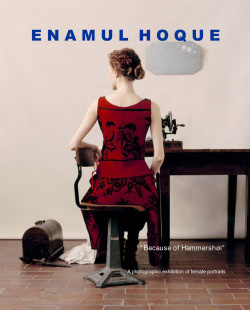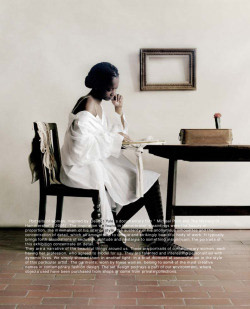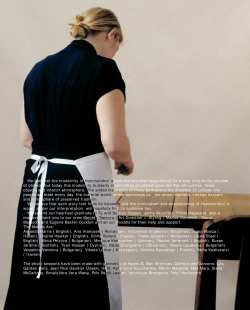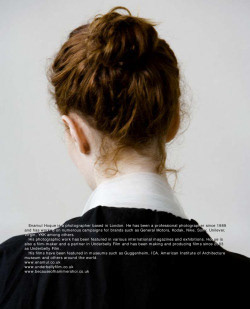 Encyclopaedia Brittanica.
In 2012 I read this innocent yet incredibly provocative statement in one of the defining reference books of our time. The words 'Photography cannot record abstract ideas…' glowered back with such unquestionable certainty and self-assurance that I couldn't help but think of a way to challenge its authority. 
Can photography – such an expressive art form - really be incapable of recording abstract ideas? 
I set out to answer this question by creating a modern abstract photography project: Movement in De Stijl project aims to show how photography can replicate the abstract harmony of the De Stijl movement, and in doing so, record abstract ideas. 
​​​​​​​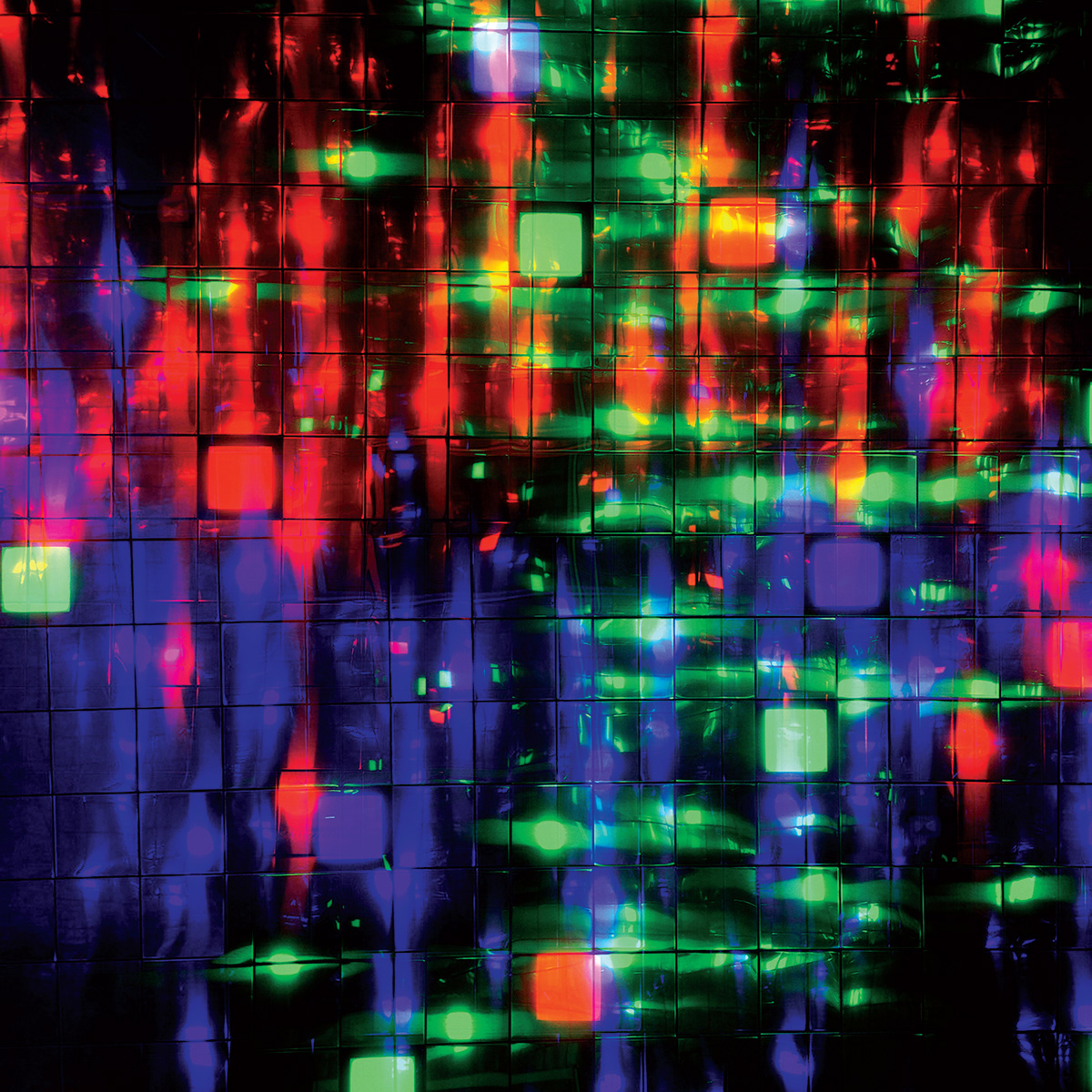 I set out to answer this question by creating a modern abstract photography project: Movement in De Stijl project aims to show how photography can replicate the abstract harmony of the De Stijl movement, and in doing so, record abstract ideas. 
It uses modern HDR digital photography and the Harris Shutter process to create abstract images that have little or no point of reference. Abstraction manifests itself in the very method these images are produced as well, in the sense that my head space as the creator of these images is occupied by nothing else except for the creation of the horizontal and vertical lines balances with the colours. Whilst these images depict non objects I would dare to say they do create an ideal of a certain harmony and order.
​​​​​​​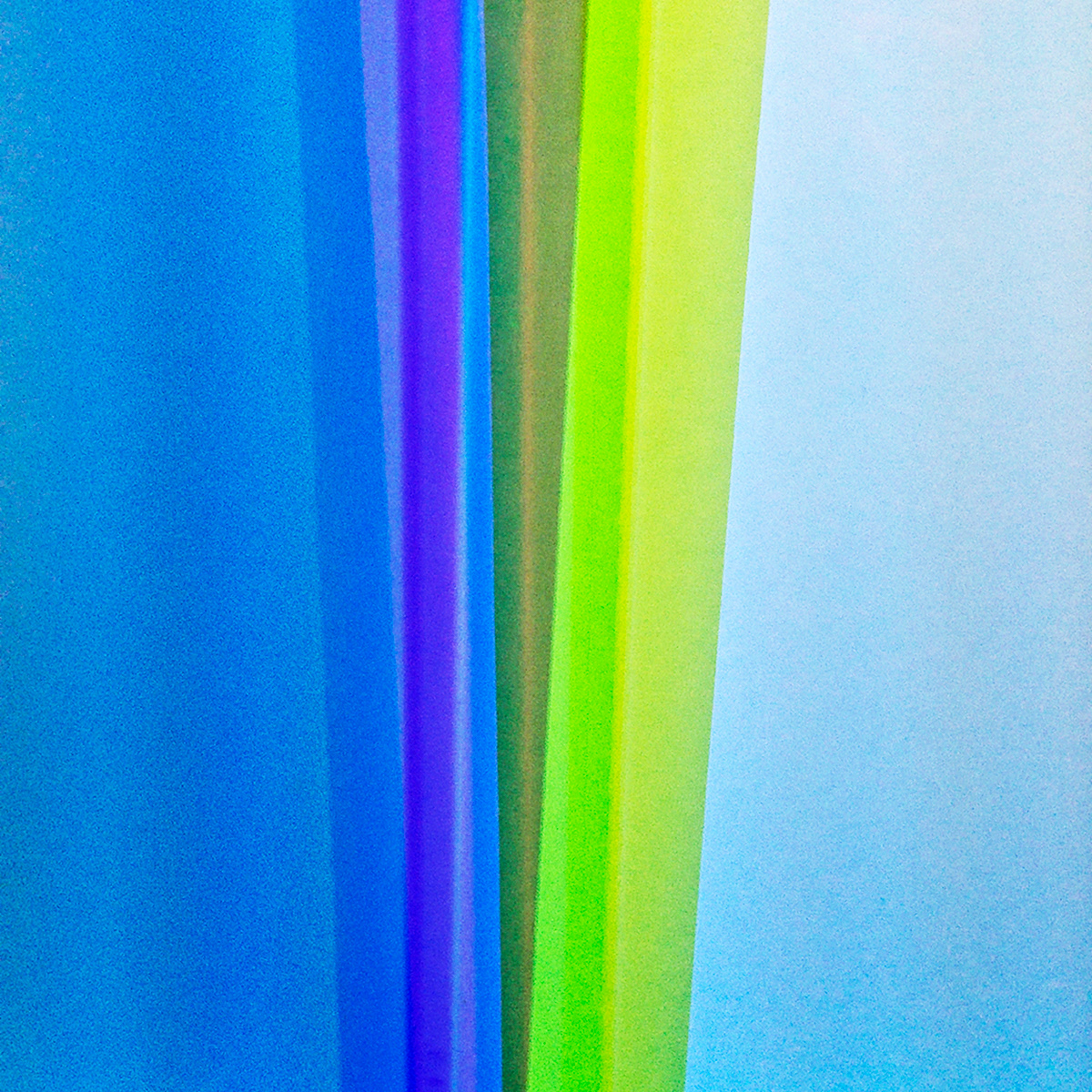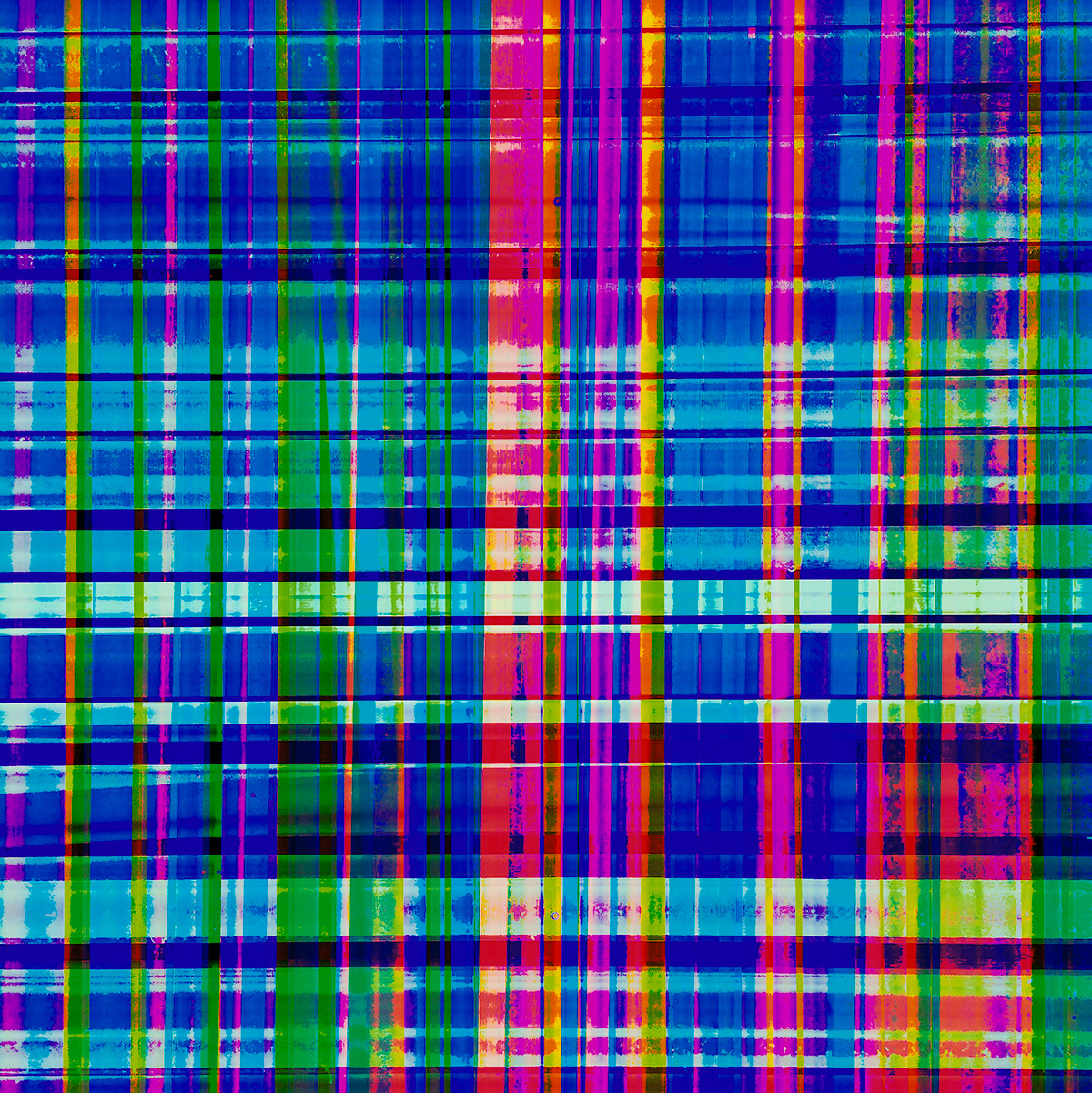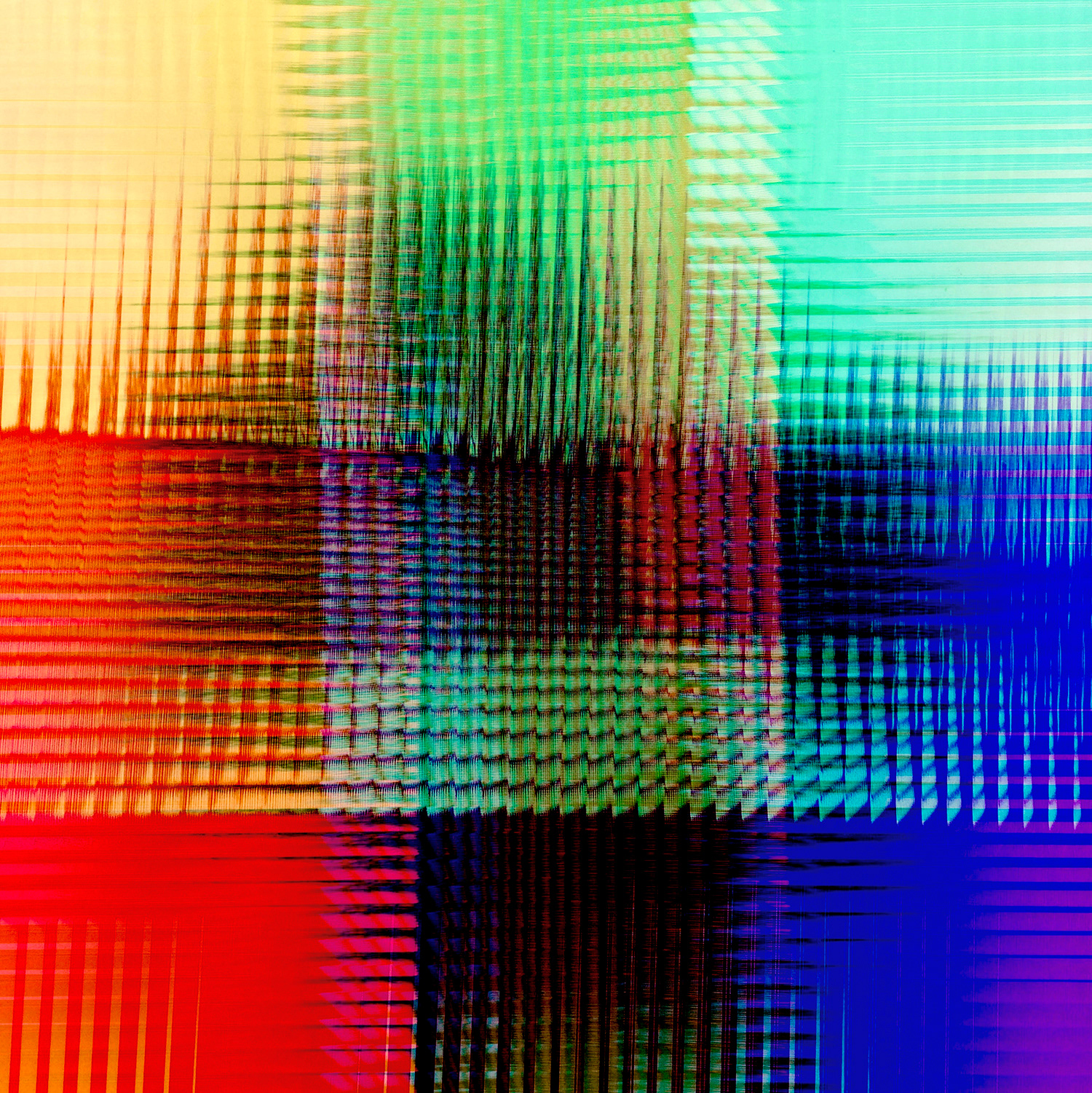 De Stijl is a Dutch artistic movement founded in 1917. Also known as neo-plasticism, proponents of De Stijl looked to express a utopian ideal of spiritual harmony and order. They believed in reducing everything down to the essentials of form and colour. Simplifying visual compositions to vertical and horizontal directions - using only primary colours. Hence the importance of the Harris Shutter technique in this project – which only uses 3 primary colours. "… this new plastic idea will ignore the particulars of appearance, that is to say, natural form and colour. it should find its expression in the abstraction of form and colour, that is to say, in the straight line and the clearly defined primary colour." 'Neo-Plasticism in Pictorial Art'. An essay by Piet Mondrian. Movement in De Stijl project seeks to express an idea of spiritual harmony and order via an abstract idea in photography furthermore this project seeks to answer a question raised by Encyclopedia Brittanica.
Opposite ME is an ongoing portrait study of London and of Londoners on the move in the London Underground network by Frode Hegland & Enamul Hoque.
Opposite ME seeks to look at the melting pot of humanity that makes up the populations of London as they go about their daily lives, on their way to work, to home, to meet friends, to meet lovers and so on. 
​​​​​​​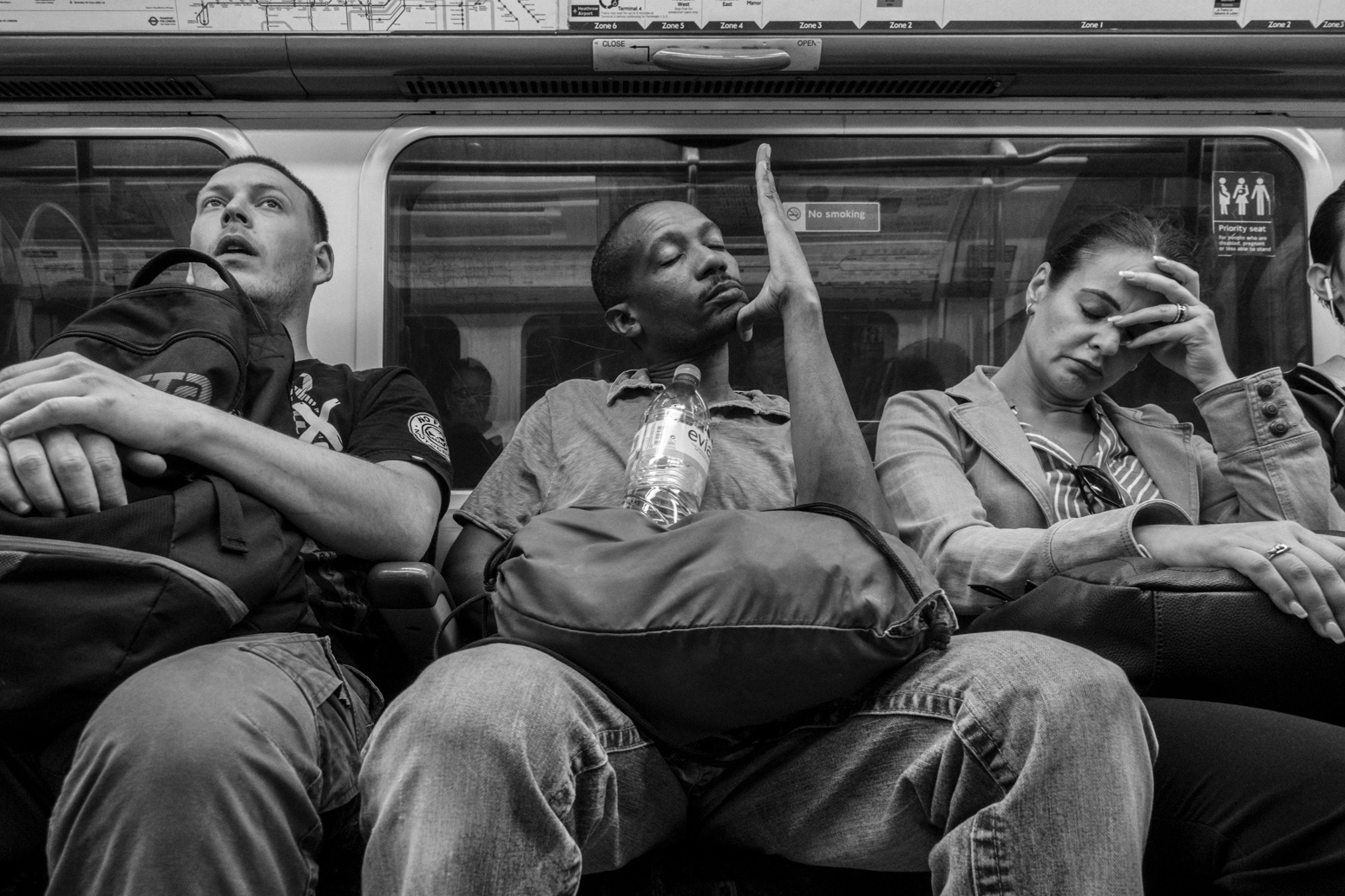 We started shooting this project in 2012, the year The Olympic Games came to London as a dedication to this great city we call home. 
​​​​​​​
'London is my home and it is the heart of what I move through. Since London is such a melting pot with such strong international connections, it now looks like London is leaving Britain more than it is leaving the EU, and I hope we can re-integrate over time, and get along and recognise ourselves in those sitting opposite us as we move through life.'

Frode Hegland
'All my personal feelings about London has been put into flux since the Brexit vote in 2016.  I have seen the mainstream narrative change dramatically of London and of the UK as a whole. It has raised a lot of personal questions about my own identity & belonging, Questions of where we belong as children of migrants'
Enamul Hoque